Increasing your sales revenue through changing your sales behaviour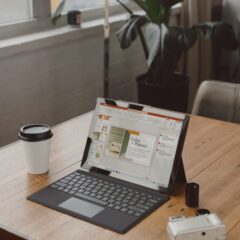 Increasing your sales revenue through changing your sales behaviour.
Sales leadership coaching, consultancy and training
Sales Consult is an award-winning sales consultancy business that offers a wide range of services including leadership coaching, training, recruitment and outsourced sales. We pride ourselves on our passion for loving all that is sales and we understand that nothing gets done in business until a sale is made. We believe in a world where all salespeople should wear that badge with pride and have access to continued professional development.
With a wealth of experience in all varieties of sales roles the team at Sales Consult focus on helping B2B companies all across the UK to increase their sales performance through changing their sales behaviour. As one of the leading sales consultancy businesses in the UK we work with all sizes of businesses from start-ups and SMEs to national and international organisations and help them improve their sales performance. We do this by delivering effective sales leadership coaching and sales training that helps change sales behaviours.
We help our clients achieve amazing results through our three core services which cover sales training & coaching, sales recruitment, and outsourced sales. Whether delivering fully screened sales candidates who can hit the ground running and make a positive impact, providing professional development and sales leadership coaching for your team, or outsourcing your sales operations, at Sales Consult we specialise in helping businesses improve their sales performance.
At Sales Consult we offer a bespoke sales consultancy service for business that are looking to invest in the professional development of their sales teams. All our services start with a discovery session where we get to know your sales team, company culture, desired results and overall business objectives. Once we know how you work, we can then get to work on helping you achieve your desired outcome.
We achieve amazing results through data driven insights, years of experience, and industry related research that have an easy to measure return on investment.
Sales Coaching & Training
Sales leadership coaching for transformation
At Sales Consult we're proud to be different to other sales training providers as we strongly believe that the best way to increase sales performance is through changing sales behaviour. And, while many training organisations focus on salespeople, we understand that the key to achieving positive changes involves coaching sales leadership teams, managers, and salespeople to help build a successful sales team.
Contact us
If you would like to learn more about our core services, then please don't hesitate to contact us. We will gladly fill in the blanks and give you as much information as you need. We can't wait to hear from you.
"We are what we repeatedly do. Excellence then, is not an act, but a habit" – Aristotle